MEP ENGINEERING + DESIGN + CONSULTING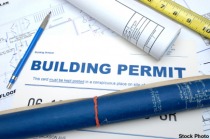 From concept to occupancy, construction documents are a vital component of a successful project, whether it be new construction or renovations and upgrades. We provide full Engineering Services for projects including but not limited to:

restaurants & kitchens + school buildings + industrial operations

municipal & office buildings + retail & service tenant fit-ups




---
TOTAL BUILDING COMMISSIONING (TBCx)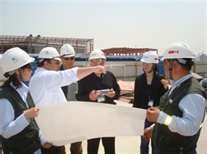 Total Building Commissioning is a rapidly growing A-E-C Project Management practice that is being embraced by public and private organizations because of its benefits in improved project delivery results. ASHRAE (The American Society of Heating, Refrigeration and Air-Conditioning Engineers) defines commissioning as:
"…the process of ensuring that systems are designed, installed, functionally tested, and capable of being operated and maintained to perform in conformity with the design intent. Commissioning begins with planning and includes design, construction, start-up, acceptance and training, and can be applied throughout the life of the building."


This definition accurately depicts commissioning as a holistic process that spans from pre-design planning to post-construction operation and can be thought of as a checks-and-balances system. Fundamentally, the process is collaborative in order to plan, deliver and operated buildings that work as intended.

The Goals of Total Building Commissioning include:
Define and document requirements clearly at each phase and update through the process
Verify and document compliance at each completion level
Establish and document commissioning process tasks for team members
Deliver buildings and construction projects that meet the owner's needs...on time
Verify that operation and maintenance personnel and occupants are properly trained
Maintain facility performance across its life cycle

FAQs on TOTAL BUILDING COMMISSIONING
"Why should we pay for this?"

*Organizations that have researched commissioning claim that owners can achieve savings in operations
of $4 over the first five years of occupancy as a direct result of every $1 invested in commissioning—an
excellent return on investment.
"What if we choose not to use the commissioning process?"
The fact that the cost of not commissioning is equal to the costs of correcting
deficiencies plus the costs of inefficient operations. For mission-critical facilities,
the cost of not commissioning can be measured by the cost of downtime and lack
of appropriate facility use.
---
OTHER SERVICES
:
RECOMMISSIONING (EXISTING BUILDINGS)

RESIDENTIAL ENERGY AUDITS
CAD DRAFTING - CONVERTING FROM PAPER TO ELECTRONIC